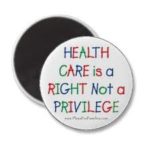 PLEASE CONTACT LEGISLATORS ABOUT THE STATE BASIC HEALTH PROGRAM!
The Human Services Committee held a hearing on SB 425, An Act Establishing a Basic Health Program on Tuesday, March 13th
The Committee will vote on the bill in the next two weeks.
NOW is the time to contact members of the Human Services Committee to urge support for SB 425.
Click here for a list of Committee members and contact information, and see below for a fact sheet on the State Basic Health Program and a summary of SB 425.
Key talking points to remember:
 State Basic Health Program (SBHP) is an option under federal health care reform designed to provide an affordable alternative to purchasing insurance in the Health Insurance Exchange for low-income people in high cost states like Connecticut.
Through a State Basic Health Program, Connecticut could provide good health care to about 75,000 adults with incomes between 133% and 200% of the federal poverty level at less cost to the consumer.
The State Basic Health Program could be designed so that it is funded entirely with federal funds.
If the State Basic Health Program mirrored Medicaid, the state could save $50 million in state Medicaid spending by covering HUSKY parents and pregnant women with incomes over 133% fpl who are currently covered in Medicaid.
The legislature needs to act NOW. The Health Insurance Exchange and the State Basic Health Program need to be planned at the same time and Exchange planning is happening now.
Health care is a right not a privilege. –Steve Frazier, CPT
FACT SHEET on State Basic Health Program
SUMMARY of SB 425