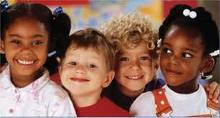 SB-273- An Act Concerning the Care4Kids Program is awaiting action by the State Senate.  Contact your Senator TODAY, April 25th  by email or phone and ask for their support of SB-273.  Click HERE to find your Senator. 
About Care4Kids:
Care4Kids is the state's largest child care subsidy program, assisting low-to-moderate income working parents who cannot otherwise afford child care.
About SB-273:
SB-273 will change eligibility in the Care4Kids program to address gaps in coverage during maternity leave. SB-273 will allow a woman up to 12 weeks of Care4Kids eligibility when taking leave for the birth of a child.  Currently, when a woman takes time off to care for a newborn, her Care4Kids subsidy is suspended until she returns to work.  This current practice often sets off a chain of events that causes the child to lose their child care space and the mother, her job.  For the child, a routine is broken.  For the child care center, the disruption of eligibility causes the child care center to scramble to cover the costs of an open slot.  If the child care center cannot afford to hold a slot for her child, that child loses the slot and the mother must look for child care elsewhere in order to keep working.