To find your local legislator:https://www.cga.ct.gov/
The Connecticut General Assembly website provides bill status information, calendars, journals, committee members, minutes, vote tallies: https://www.cga.ct.gov/
Congress: www.senate.gov  and  www.house.gov
                   Communicating with Legislators                                         
Once you have identified key policy makers, begin building relationships by communicating with them regularly.
Three ways to build these relationships are through letters, phone calls and visits.
1. Letters: Policy makers state that one letter from a constituent is viewed as representing the concerns of ten others.
  Letter Writing Tips: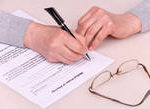 Write an original letter by hand or type
Include you name & address in the body of the letter(envelopes are often discarded).
Broaden you impact: name groups to which you belong.
Be brief – one page at the most
Be personal.  Share why you are concerned about what you want the policy maker to do.
If you are writing about proposed legislation, state the bill name and number.
Be polite and reasonable.  Thank the policy maker.
2.  Telephone Calls: Policy makers rely on phone calls to gauge where the community stands on an issue.  Phone calls are a fast, effective way to speak up!
Telephone Tips: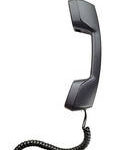 A staff person usually answers the phone.  First, find out the name and title of the staff person who works on your issue.  Ask to speak to this person or leave a message on the answering machine.
State your name, your address and any affiliation with an organization.
Identify the issue/bill you wish to address
Briefly and clearly state your position.  Ask where the policy maker stands on the issue.
Ask the name of the person assisting you.  Thank her/him by name.
3. Visits with Policy Makers: This is the most direct way for your voice to be heard.
Tips for Visits: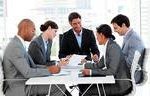 Contact Policy Maker's office to schedule an appointment.
Tell the scheduler the topic and the names of those planning to attend.
Schedule a meeting. Confirm the visit by phone the previous day.
Gather a group of voters with different backgrounds.
Define the purpose of the visit and who will say what.
Prepare two presentations: a 15 minute and a 5 minute.
Prepare ahead: Know the facts and the policy maker's record.
During your visit, be clear, positive and constructive.  Share from your experience.
Ask the policy maker to state her/his position.
Leave a written summary(one page) with your name, address and phone number, or a business card if you have one.
Follow the visit with a prompt thank you note.
Know that meetings with staff assistants can be effective.
Other Ways to Communicate:
E-mail:  not the most effective method of writing though some offices respond better than others.
Faxes: sending a fax is an option for last-minute contact. (follow the letter writing tips above).

Post cards and petitions

: not the most effective methods of communication (they can show large numbers of support for an issue).