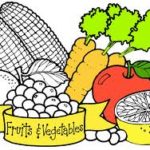 A Growing Concern about Food Insecurity 
Did you know?
·   More than 493,000 people in Connecticut – nearly 14 percent of the population – are food insecure, meaning that they do not always know where they will find their next meal.
·  According to new research released by Feeding America, the average food – insecure resident in our region is falling more than $15 short on their weekly food budget.
·   "Food insecurity is one of the leading public health challenges in the United States."     (Dr. Craig Gundersen)
·   Food insecurity is experienced by nearly 49 million people nationwide.
·   In the greater Hartford area, the cost of an average meal is $2.72, twenty cents higher than the national average.
·   With recent threats to cut federal safety net programs like SNAP and WIC, there is potential for an even wider gap in emergency food service.
 What can be done?
·   We must remind our elected representatives that  to ensure a health community, we must protect emergency food programs, while working to reduce the overall need.
·   Visit Foodshare's new Action Center – www.foodshare.org  to learn how you can make a difference.